K•
Laser
Advanced Medical Lasers
Leaders in Photobiomodulation Therapy for Healthcare Professionals
K-Laser was founded over 30 years ago, and is the culmination of research and development dedicated to enhancing human healthcare in unison with medical and manual professionals. K-Laser is now the global leader in therapeutic, surgical and cosmetic lasers, used by physical therapists, podiatrists, beauty specialists and dentists in 50 countries worldwide.
Through extensive training and clinical assistance, K-Laser UK ensures that each clinic adopting K-Laser Therapy is given the best possible knowledge in practical use, clinical competence and marketing promotion of the new service provided to their patients. Purchasing a K-Laser is becoming part of a global family with on-going relationships, with the common goal to improve human healthcare and wellbeing.
Scientifically Proven, Non-Invasive, Versatile.
The Leader in Class IV power, featuring therapeutic wavelengths that are effective and safe for all skin tones. Scientifically proven protocols tailorable on the individual through a user-friendly touch-screen interface, regularly updated over time so that your K-Laser never falls into clinical obsolescence. An integrative therapy to use in conjunction with standard techniques or as a stand-alone therapy, expanding and improving your treatment options.
The most portable and versatile therapeutic and ablative lasers on the market, K-Lasers are the pinnacle of laser technology, suitable for use within multi-disciplined hospitals to a one-man clinic.
From musculoskeletal rehabilitation to wound healing. From pain management to podiatric care. From dermatology to dental applications. Whichever your specialisation is, there is a K-Laser for you.
K-Laser Therapy is the result of an ongoing international collaboration between consultants, therapists and laser developers. The UK team is here to help you, your business and your patients, providing a range of services that include advanced training, educational events, ongoing free clinical assistance, marketing support, business development, and tailored payment plans. Contact our friendly staff for more information.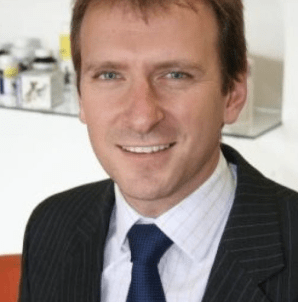 Stephen Barabas
Director & Clinical Director
I graduated from Glasgow University and am an Honorary Laser Consultant at St. Thomas' and Guy's Hospital, London. I am inspired by our medical professionals in human and veterinary healthcare and am proud to be a Director of two companies working in each discipline. Each product is carefully chosen to be best in class, and enhance patient health, improve staff welfare and work in unison with existing techniques, as I truly believe in multi-modal therapies.
I am director of two UK based companies, distributing medical equipment to improve healthcare in one being VBS Medical Ltd ( K-Laser UK) Ltd, working with the NHS, sports franchises and modern hospitals and private healthcare clinics using Class IV K-Laser therapy.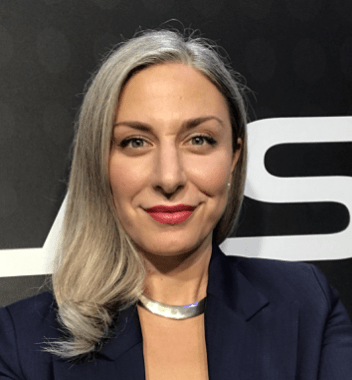 Antonella Chierchia
Clinical Director & Training Instructor
I am a Laser Therapy Specialist, technical instructor and researcher at Guys' and St Thomas' hospitals, London. I am also the Laser Therapy practitioner at Dr Kaye's Surgery, South Kensington, London.
At K-Laser UK, I train physical therapists, podiatrists, consultants and nurses in the use of Laser Therapy. I host CPD courses and webinars on the science and applications of Photobiomodulation, I provide clinical assistance to K-Laser users and participate in the development of new protocols.

I am the company administrator, I am in charge of customer service, book keeping and general administration. 
I am very interested in Photobiomodulation and its impact on the human body, and to widen my knowledge I am currently studying Human Anatomy and Physiology.
Red and Infra-Red Light for Rehabilitation and Pain Management. Blue Light for Cosmetic and Dental.
The K-Laser Cube is used by Medical, Manual and Podiatric Clinicians. The K-Laser Blue is used by Dermatologists, Cosmetic and Dental Clinicians. If you have any questions please do not hesitate to contact us and we will be happy to answer your questions.
What do these very different people have in common?
A world famous, injured Grand Slam winner with his future on the line.
A lady in her sixties suffering all her life from Fibromyalgia.
Two injured teenager gymnasts with big dreams training for the Olympics.
A professional guitarist struggling to play with Trigger Finger syndrome.
A loving mother with De Quervain's syndrome who can't hold her baby.
They were all successfully treated with K-Laser Therapy, a non-invasive, drug-free treatment option for musculoskeletal conditions, pain management and faster healing of damaged and inflamed tissues.